Welcome to Resounding Revelations~Echoes of Silent Lucidity.
Here you will find some poems written by me and a few other things
that are dear to my heart. I am currently working very hard to remodel
this web site, to enhance the view for you, the reader. Please be patient
while the graphics load, I promise, they are worth the wait.
I hope you enjoy your visit and please do come again, I update often.
This website is dedicated to
the one who brought life to the words within my heart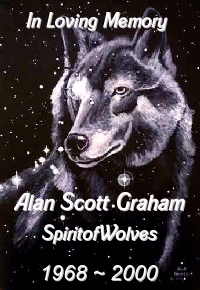 ...................................
..........................
Poetry
You come to me in suttle hints,
Like a whiff of honeysuckle in the wood;
You woo me to search for the whole of you
As a bee craves his life's nectar--
I fly, fearless-winged toward you,
Into the unknown of my wooded soul.
All poems are original works of Teresa Wilson
And require my permission to be reproduced
Poetry Index

God Cares, Beyond Reason
I display this flag as a symbol of pride
for this great nation I love and honor.
There is no symbol to show for the grief and sorrow I feel
in the aftermath of bloodshed on September 11.
What may come, I do not know, but I pray we stand united
and trust in God to show us the way.
God Bless America and all her Children


Support freedom
Please help Stop Child Abuse
'Darkness To Light Foundation'
*April is Child Abuse Prevention Month*
Help Spread Awareness
'National Exchange Club Foundation'
~Some other pages of interest~
Conner's Page ~ Angel Jade ~ Missing Children Banners
What Is Love? ~ Time In A Bottle ~ My Corner of Kentucky
Alan's Index ~ My Friends ~ About Me ~ Awards Shelf
Please take a moment to look at these faces
~Missing Children~
As I watch these faces blink across the screen, I feel a deep sense of loss in my heart. Though they are brief before my eyes, I know these children are someones whole reason for living. I have never had a missing child, both my sons are at home, safe and sound. I feel it is my duty to my community and my country to use my skills in web design to offer free web pages to those parents who wish to get their child's face out there for everyone to see. Statistics show that the internet is bringing home more children than any other source known at this time. We may not be able to control the evil that dwells upon our children, but we can reach out to those in need, and help bring a child safely home.
If you are in need of my help, or know someone who is, please write to me for more information.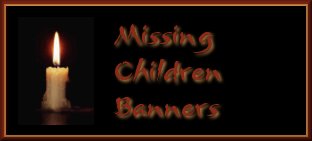 .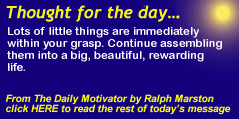 Papillon ~ The Butterfly